Licensed Electricians in Carlsbad, NM
Specializing in oilfield services, JB Electric LLC is ready to provide customers with safe, prompt and accurate electrical oversight. From oil tank battery installations to pump jack installations and anything else your job site needs, we deliver it. Our electrical expertise as an electrician company is also available to residential and commercial customers. Contact our certified electricians for high-caliber work, done right the first time.
Providing Safe, Skilled Electrician Company Services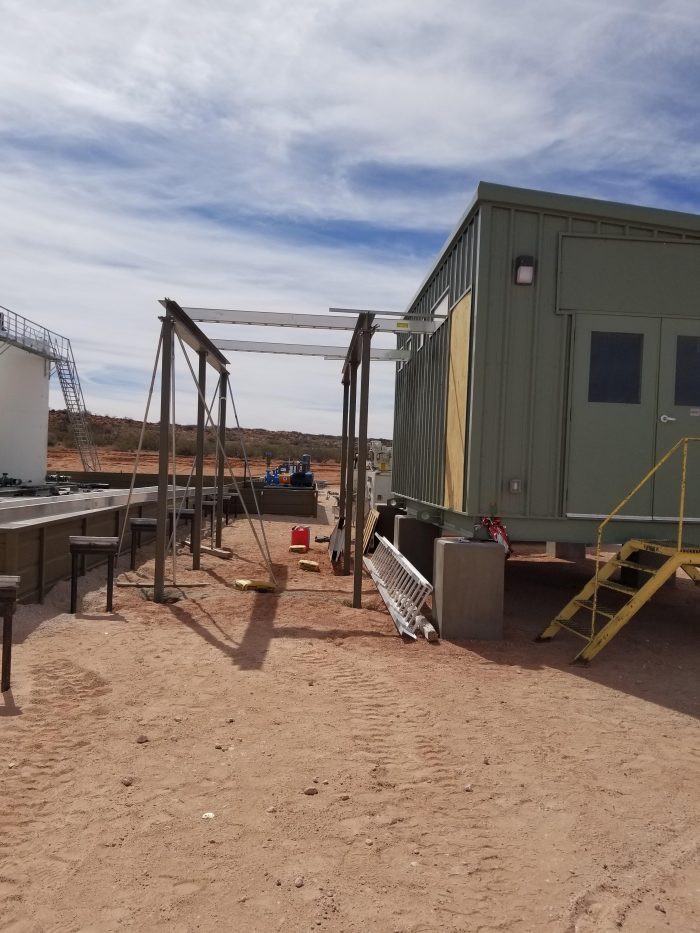 Electrical work is one of those things that absolutely needs to be done right—otherwise, you could find yourself dealing with big problems that are dangerous and costly to set right. At JB Electric LLC, our aim is to help homeowners, business owners and oilfield operators avoid electrical troubles and instead, enjoy the peace of mind that comes with being able to trust a certified electrician in Carlsbad, Carlsbad North, or Eddy County, NM. For more than a decade we've provided safe, reliable electrical services in every capacity, with results that speak for themselves. No matter the setting or the project, our experienced technicians and electrical contractors are ready to get to work.
Not only are we an experienced residential and commercial electrician in Carlsbad, NM, we're also extremely familiar with oilfield electrical demands. We specialize in pump jack installations, tank battery builds, hydrovac services, and more, helping oilfield operators keep their site running effectively each and every day. We even offer oilfield storage to keep equipment safe and secure while we're working to get your site up and running. With scalable teams that can work in any capacity, it's easy to rely on our electrical expertise, whether you have a massive oilfield operation or just need a general licensed electrician in Carlsbad, NM. Let us put our abilities to work for you today!
Let our electrical contractors put our abilities to work for you today!
We offer electrical services to all customers, in both residential and commercial sectors. Our specialty is oilfield electrical and we're at home on any jobsite!
Our electrician company operates with state-of-the-art equipment, including our brand-new hydrovac unit. We're skilled in operating all equipment safely.
We offer jobsite storage rentals to ensure everything is safe and secure throughout the duration of the project.
We only employ licensed electricians and other accredited professionals, to ensure our customers are getting best-in-class services.
When it comes to troubleshooting, our team of electrical contractors can't be beaten! We'll get to the bottom of any issues quickly and thoroughly, to resolve any electrical inefficiencies.