JB Electric LLC is a foremost authority when it comes to on-site electrical services for oil field operations; we aren't just residential electricians! In fact, our company is equipped with all of the expertise and equipment needed to handle complete oil field projects—whatever it takes to get oil from the ground to your tanks.
For more than a decade we've lent our expertise to operations throughout the area and today, we remain a preeminent partner for oil field service in Carlsbad, Carlsbad North, and Eddy County, NM. Let our crew demonstrate excellence on your site, to help streamline your operations and prevent costly setbacks.
Tank Battery Builds
Call on us for tank battery builds of any size and capacity. We do all of the electrical work associated with tank batteries, including installation and calibration of electronic sensors and installation of transport pumps. Because we work with precision, you can rest assured our oil tank battery installations are tailored around the specific demands of your pump site.
Oil Field Pump Installs
Our oil field services also extend to pump jacks. Count on us for a thorough oil field pump install in Carlsbad, NM, with all electrical components properly set up to ensure smooth operation of your pumping apparatus. From motor work to feed lines, we're well-equipped to handle any electrical facet of your pump jack.
Hydrovac Service
Thanks to our new, state-of-the-art hydrovac unit, we're able to deliver crucial jetting services to jobsites where they're required—including oil fields. Our hydrovac service in Carlsbad, Carlsbad North, and Eddy County, NM delivers a high-pressure stream of water in tandem with a vacuum to thoroughly and completely clean heavy equipment and machinery. It's a superior way to preserve your equipment and ensure long-term, optimal operation.
For essential oil field services, delivered by trained and qualified electrical experts, contact us. We'll deliver top-notch service in any capacity to guarantee your operation's success.
CARLSBAD NM 88220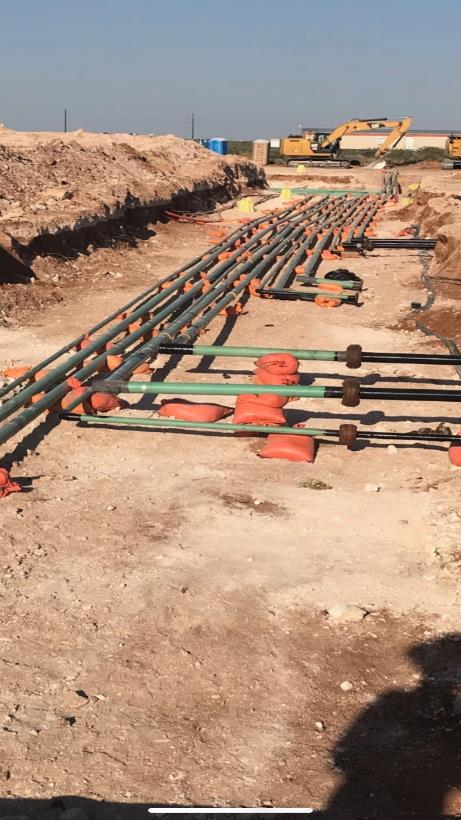 JBE Services Co. is a locally family-owned business which started two years ago alongside with JB Electric. JBE Services prides itself with its quality of services, its reputation of its employees and has gained respect throughout the community for our record in customer service. We are a growing business and love to give back to the community and youth as it continues to grow.
JBE Services provides quality services in Pipe and Structural Welding, Dirt Work, Roustabout Crews, Sandblasting and Painting, as well as Oil Field and Commercial Electrical Work.
Our JBE Services Welders specializes in pipeline construction and fabrication. We provide welders, pipe crews, equipment and knowledgeable employees with many years of experience in the oil/gas industry.
Our Dirt Work Crews are very experienced in pipeline work, building pods and road work. We have currently completed road construction and pads for numerous contractors in the industry, from office buildings to drilling locations.
We offer Roustabout services that are top notch. Our crews are very well trained and experienced in the field on new and maintenance. Our crews are SAFETY trained with numerous certificates and awards.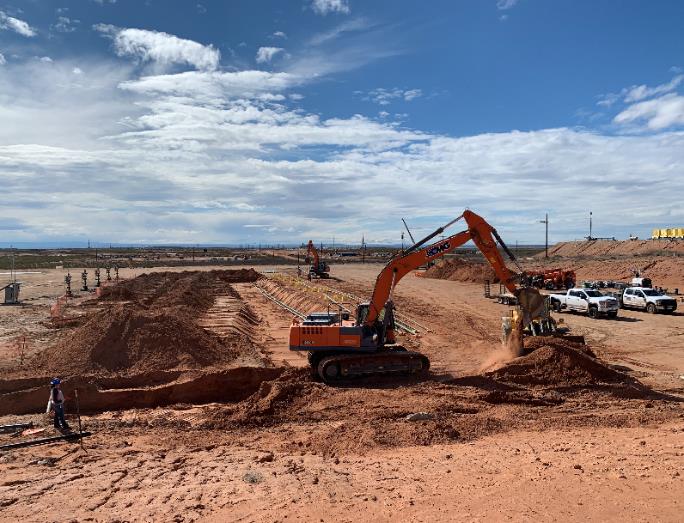 JBE Services provides Sandblasting and Painting Crews as well. Our very experienced crew has been busy for the last year refurbishing Lack Units in the field, as well as in our blasting/paint shop. Our crews have worked on many launchers and receivers in the oil field, as well as coating anything from Vessels to Fire Tubes.
JBE Services and JB Electric LLC was established to be a One-Stop-Shop for all your needs in the oil field, as well as Commercial and Residential requests.
JBE Services Co. would like to Thank You for your time and we look forward to providing services for your company in the future.
OIL FIELD
Complete Oilfield Electrical Service
Tank Battery
Beam Pumps
Submersible
Water Transfer
Fluid Levels
Panel Racks
Hazardous Locations
Lighting
Injection Pumps
Motors/Motor Controls
RESIDENTIAL
Rough In
Trim Outs
Remodels
Additions
Troubleshooting
Service Upgrades
Pool Lighting/Pumps
Landscape Lighting
COMMERCIAL/INDUSTRIAL
New Construction
Remodels
Additions
Troubleshooting
Lighting
Repairs
Maintenance