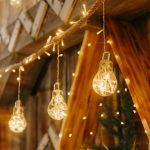 The holiday season is a time of joy, celebration, and spreading cheer. One of the most cherished traditions during this time is decorating our homes with festive lights and ornaments. While holiday lighting adds a magical touch to our surroundings, it also brings electrical challenges that need expert attention. Hiring an electrician for your holiday lighting and electrical needs is not only practical but essential for safety and convenience. In this blog post, we'll explore the importance of hiring electricians for your festive lighting and electrical requirements.
1. Safety First
The safety of your family, guests, and home should always be the top priority during the holiday season. Incorrectly installed or maintained holiday lighting can pose significant safety risks, such as electrical shocks, fire hazards, and accidents. Electricians are trained professionals who understand electrical systems, codes, and safety standards. They can ensure that your holiday lighting is set up correctly, reducing the risk of electrical accidents and fires.
2. Customized Lighting Solutions
Every home is unique, and so are the lighting needs and preferences of homeowners. Electricians can provide customized lighting solutions tailored to your specific requirements. Whether you want to create a winter wonderland in your yard, decorate your home's façade with elegant lights, or set up a dazzling indoor display, electricians can design and install the perfect lighting scheme for you.
3. Electrical Load Considerations
Holiday lighting often involves a significant increase in the electrical load on your home's circuits. Overloading electrical circuits can lead to tripped breakers, damaged outlets, and even electrical fires. Electricians can assess your home's electrical system to ensure it can safely accommodate the additional load from your holiday lighting. They can also distribute the load properly to prevent any disruptions during the festive season.
4. Expert Installation
Proper installation is key to the longevity and safety of your holiday lighting. Electricians are experienced in safely connecting lights, extension cords, timers, and other components. They understand the correct way to secure outdoor wiring to withstand various weather conditions, from snow and rain to wind and freezing temperatures.
5. Timers and Automation
To make your holiday lighting even more convenient, electricians can install timers and automation systems. These devices allow you to set specific schedules for your lights to turn on and off, saving energy and ensuring your home always looks festive. Electricians can also connect your holiday lighting to smart home systems, allowing you to control it remotely from your smartphone or tablet.
6. Troubleshooting and Repairs
If you experience any issues with your holiday lighting during the season, electricians are well-equipped to troubleshoot and repair the problems. Whether it's a malfunctioning string of lights, a blown fuse, or a tripped circuit, electricians can quickly diagnose the issue and provide a safe and effective solution, saving you from unnecessary stress during the holidays.
7. Compliance with Local Codes
Local electrical codes and regulations must be followed when installing holiday lighting. Electricians are well-versed in these codes and can ensure that your lighting display complies with all relevant regulations. This not only keeps your home safe but also avoids potential fines and penalties for code violations.
8. Peace of Mind
Hiring an electrician for your holiday lighting needs provides peace of mind. You can rest assured that your home is safely and professionally decorated, allowing you to fully enjoy the festive season without concerns about electrical safety or maintenance.
9. Energy Efficiency
Electricians can help you choose energy-efficient lighting options for your holiday display. LED lights, for example, consume significantly less energy than traditional incandescent bulbs and can save you money on your utility bills. Electricians can also optimize your lighting design to minimize energy consumption while maintaining a dazzling display.
10. Post-Holiday Removal
Once the holiday season is over, it's essential to remove the lighting and decorations correctly. Electricians can handle the removal process, ensuring that all components are safely disconnected and stored for the following year. Proper removal also minimizes any potential damage to your home or landscape.
11. Electrical Upgrades
If you plan to expand your holiday lighting display in the future or have other electrical projects in mind, electricians can assess and upgrade your electrical system as needed. This ensures that your home can accommodate your growing electrical needs, from holiday lighting to everyday electrical appliances and devices.
12. Avoid DIY Dangers
Many homeowners attempt to install holiday lighting themselves, which can lead to dangerous situations. Climbing ladders, working with electricity, and navigating rooftop installations pose serious risks. Hiring an electrician eliminates these dangers and provides a professional touch to your holiday lighting.
Conclusion
Holiday lighting is a delightful way to celebrate the festive season and bring joy to your home and neighborhood. However, the importance of hiring electricians for your festive lighting and electrical needs cannot be overstated. Electricians bring expertise, safety, customization, and peace of mind to your holiday decorations. With their assistance, you can ensure a safe, stunning, and stress-free holiday season for you and your loved ones. So, when the time comes to light up your home for the holidays, consider calling in the professionals to make your celebration truly electrifying.
Need Licensed Electricians in Carlsbad, NM?
Welcome to JB Electric LLC, a family-owned and -operated electrical company. Here at JB Electric LLC, we strive to deliver prompt and accurate oil field, residential, and commercial electrical services. We take customer service very seriously, and you will see why JB Electric LLC has passed the test of time. Call us today to find out what sets JB Electric LLC apart from the competition.
Categorised in: Electrical Safety, Electrical Tips, Electrician